ABOUT
HOOK & REEL
OUR STORY
Born in the South where a feast means getting messy with friends, the seafood boil has been bringing people together for ages. At Hook & Reel our signature boil forks over bold flavors with a genuine, down-home feel.
But eating seafood is only part of the fun. Everything tastes better elbow-to-elbow with friends, swapping stories over music, getting down and dirty and eating with your hands – all with a cold drink at the ready, 'cause that spice ain't no joke. We set out to share the saucy spirit of the boil with folks everywhere – testing our very own recipes, inspired by fiery Cajun home cooking. The Hook & Reel seafood boil dishes up the "reel" deal – the full backyard boil experience and flavor, with a twist.
It's a party, so we always laugh loud, and eat big.
Ya comin?
WE DO SEAFOOD RIGHT.
We're proud of our "perfect cook," just how seafood is meant to be enjoyed!
WE DO SAUCE RIGHT.
Be as saucy as you want with our collection of 6 tasty recipes including our signature Hook & Reel special blend. How spicy do you like it?
WE DO IT RIGHT WHERE YOU WANT IT.
We're wherever you are! With locations across the nation we bring the community and spirit of the seafood boil right to you.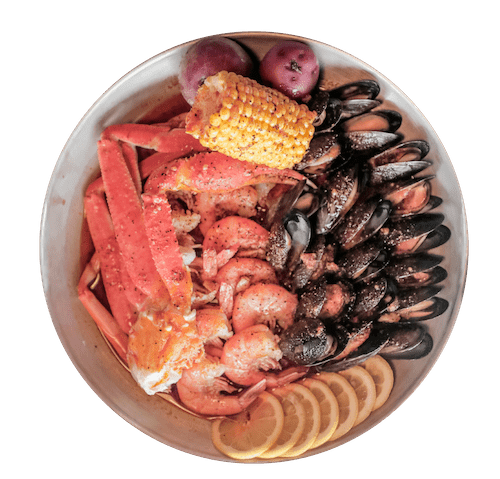 FEATURED NEW LOCATIONS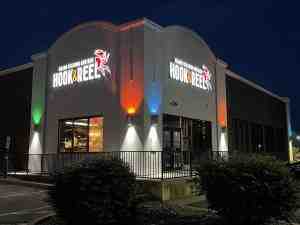 MIDDLETOWN, NY
8 ORANGE PLAZA
MIDDLETOWN, NY 10940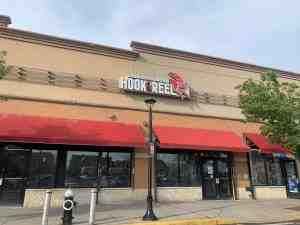 CROSS BRONX, NY
961 EAST 174th STREET
BRONX, NY 10460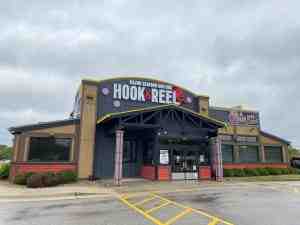 WICHITA, KS
353 S ROCK RD.
WICHITA, KS 67207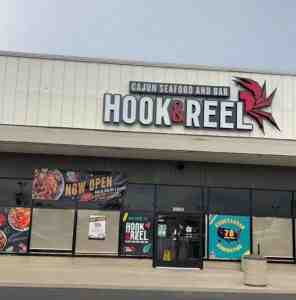 SOUTHGATE, MI
15100 DIX TOLEDO RD.
SOUTHGATE, MI 48195
SIGN UP FOR OUR NEWSLETTER
ARE YA HOOKED YET?
You want more of us. Understandable… It happens. Staying in the loop is easier than ever when you sign up for the Hook & Reel newsletter. Get information about deals, events, location openings, and much more, straight to your inbox. Now that's convenience.
JOIN THE HOOK & REEL CREW
DIVE INTO NEW OPPORTUNITIES
Whether you're a sauce supplier, a greeter & seater, a crab cooker or more, we're all family here at Hook & Reel. If you think you have what it takes to work in a "all hands on deck" kind of environment", reach out to us today and start earning your badges.